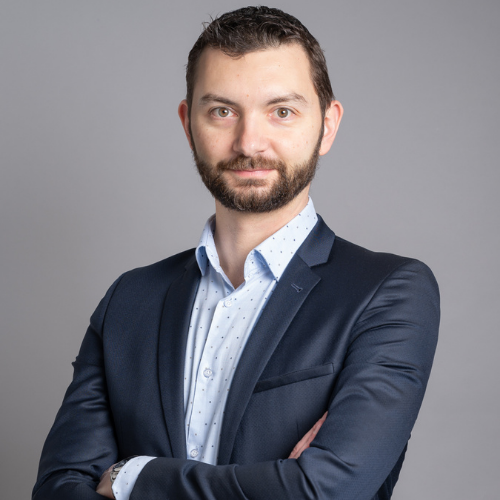 Senior Regulatory and Pharmaceutical Affairs Advisor
Doctor of Pharmacy
MSc in Health Law and Management - Regulatory Affairs of the Health Industries
For more than fourteen years, Raphael has worked as a Regulatory Affairs Pharmacist at three pharmaceutical companies, enabling him to develop far-reaching expertise in post-MA: registration and strategy at local and European level, advertising control, the promotional information charter and market access across various ranges.
At Cephalon France, he held registration positions at local and European level by coordinating the regulatory strategy for a drug in fifteen countries: one MRP from eleven countries and four national MAs. That experience put him in contact with European drug agencies, nationwide regulatory affairs departments in various countries, and supply chains for the impacts on packaging items.
He then joined Menarini France, where he was able to complete his regulatory journey in the development of the national registration of ethical and OTC medicines. He developed regulatory compliance experience in advertising and monitoring internal field training. He also supported related projects in the field of dietary supplements and biocides, as well as the move towards OTC medicines.
His last experience of almost ten years at GE Healthcare made him a key figure in managing the challenges facing the exploitant pharmaceutical company as well as supporting the transition and evolution of the establishment's regulatory framework: procedures, several redesigns of advertising processes, and adaptation to the 2017 promotional information charter. He led various regulatory and pharmaceutical activities, ranging from overseeing several audits to managing diagnostic product transparency files (radiological contrast products and radiopharmaceuticals) while liaising with ANSM and HAS. He led the management of a product's regulatory strategy internationally for more than a year.
He also worked as an Acting Head Pharmacist for over five years.
Raphael joined ATESSIA in October 2020 as a Regulatory and Pharmaceutical Advisor.
He is involved in all the regulatory and pharmaceutical consulting activities of a regulatory affairs and quality department at exploitant level: registration, technical and regulatory strategy, submission, and advertising control. He also conducts compliance audits of exploitant processes.