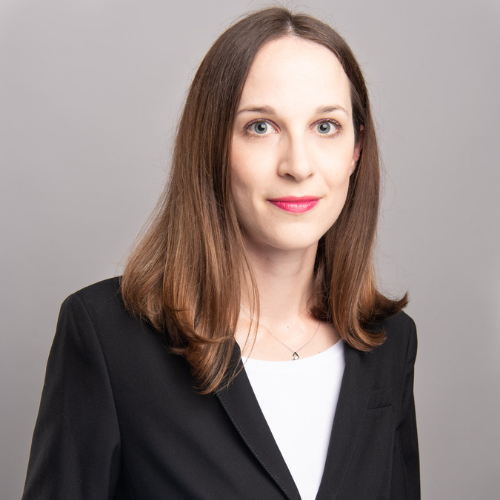 Pharmaceutical Affairs Advisor
Chemical Engineer (ESCOM)
After eight years' experience as a Technical and Regulatory Affairs Manager then an Industrial Regulatory Affairs Manager in international proprietary pharmaceutical companies (Sanofi, Pfizer, Bristol-Myers Squibb and Septodont) and three years as a Regulatory Affairs Project Manager in French generic companies (Venipharm and Biogaran), Isabelle joined ATESSIA in 2018 as CMC writer and then as Pharmaceutical Affairs Advisor.
She specializes in technical and regulatory strategy for Module 3 of the MA dossier, managing pharmaceutical projects and finally compiling MA and/or variation applications in Pharmaceutical Affairs/CMC.
With her technical and regulatory knowledge of CMC dossiers, she participates in the assessment and analysis of Product Quality Reviews (PQRs) on behalf of the Quality Assurance Departments of exploitant pharmaceutical companies.
Within the Pharmaceutical Business Unit, she supports our clients' CMC projects and preparation of the related technical and regulatory files. She brings her expertise in the development and review of documentation and her knowledge of regulations as well as technical and regulatory guidelines. She contributes to regulatory audits and consulting activities in her area of expertise.
Isabelle is an active member of ATESSIA Intelligence's Regulatory Monitoring Department as an editor for Quality and CMC articles.